Closing date September 30th 2018
This is a chance for students and recent graduates to get a piece of furniture of their own design into commercial production, and to receive royalties.
Here's how you will benefit:
You will get invaluable experience in developing a design, putting it into production and bringing it to market, with help and access to expertise along the way. This could be a brilliant asset to your future CV.
Your work will be assessed by an experienced panel of industry experts (see judges below).
Your design will be put into production by a successful and respected UK company with nearly 40 years of experience in furniture for small space living, and leaders in this field. You will have access to up-to-date facilities for production and the best materials for your design.
Your design will be promoted and sold in 20 stores nationwide, including a flagship in Tottenham Court Road, London W1. Your design will also be sold on the web, with potential for export.
You will receive the Futon Company's standard commercial royalty on any design put into production.
The successful product(s) will be launched in April/May 2019, at an event in our Tottenham Court Road store. You will receive publicity for yourself, your work, this project and your college. You and your work will be professionally promoted to the press, in store and on the web.
All suitable entries will be carefully assessed and considered for production, and winners presented as a group. There will be an additional £1,000 cash prize for the best design and four runner-up prizes of £500 each.
The Futon Company began life in 1980 and has been supplying quality futons and furniture for small space living for over 38 years... and not just in the UK. Since we started we've exported to nearly every European country. Almost all our furniture and accessories are designed in house or by designers we have come to know over the years. As new dwellings grow smaller we have become ever more focused on being the experts in small space living.
We already champion special and limited edition furniture, exclusive objects and accessories on our DESIGN MASTERS web pages. These are designed by independent designers with small spaces and space saving living in mind.
Says founder/director Robert Pearce: "The UK has an outstanding pool of furniture design talent. We would like to greater benefit from that, whilst simultaneously helping young designers get their ideas to market. Hence the idea for a design competition where the best ideas will be produced in our factories and become part of the Futon Company range for as long as they are commercially successful.
"We would like to emphasise that winning designers will receive our standard commercial royalty on the sale of their products, for so long as they are in distribution. Copyright for the winning designs will revert to the designer when the product is no longer being produced and sold by Futon Company."
The Competition
Who can enter?
Undergraduate design students and graduates within a year of graduation. Students on an MA course may also enter.
How to enter
In the first instance, please notify us of your intention to enter by emailing design@futoncompany.co.uk. We can then help by supplying you with some more details of our target market and production facilities. Don't worry: you will not be held to anything and can enter at any point up to closing date without a notification.
Then simply submit one furniture design that facilitates or enhances small space living. Sofa beds, folding furniture, small furniture and clever storage would all fit the brief. You can include textiles in your design if appropriate. For further guidance, explore the ranges on our website.
Design submission
Email design@futoncompany.co.uk with a pdf file size of 3-5MB. Drawings, sketches, 3D Models etc are all acceptable. The drawings should show full dimensions and details of proposed materials and fittings. Please take into account the target market, our production facilities and access to materials, sustainability and price. Your own market research will be invaluable.
Please add a brief account (not more than 500 words) on the merits of your product, explaining what your research revealed, how your product fits the brief, with any other points you feel are relevant. Please also include a short biography with your submission. Tell us your age, design education and experiences to date, and your ambitions for the future.
Materials
Solid birch, oak, pine and veneers feature widely in our furniture ranges. Bamboo and MDF are also popular. Futon mattresses, pillows and furnishing fabrics can be part of your submission if appropriate. If you want to know more about materials/fittings or production facilities/process at outset or along the way, you can email your question to joe.maule@futoncompany.co.uk who will be happy to answer individual queries relating to specific designs.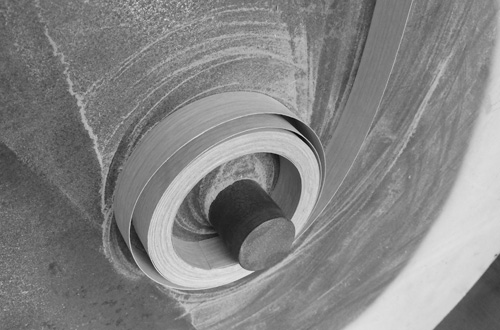 The judges
Your designs will be assessed by Barbara Chandler, Lucy Kurrein, Ben Fowler, Alex Hellum, Simon Pengelly and Robert Pearce.
Robert Pearce
---
Robert Pearce has a unique capacity to identify and successfully bring to the High Street (and now in addition, to the internet) the very best ideas. He founded the Futon Company with friends in 1980, making in London the very first futons for the British market-a revolutionary product. His futons are still made in London to this day. Since the beginning, Robert has brought literally hundreds of best selling products to market, from sketchbook to shop floor, from single shelves and coat hooks to substantial storage, sofas and beds plus textiles and accessories.

Robert has built a chain of 20 commercially successful own-brand stores, including five within the M25 and a flagship at 169 Tottenham Court Road, W1. The Futon Company web site now accounts for nearly a quarter of all sales and attracts customers from every corner of the UK. There is a loyal clientele who have grown up with the stores, but now very many customers are the growing number of people--mainly but not exclusively young--who are forced to share homes and are often renting.
Barbara Chandler
---
Barbara Chandler is consultant for this project. Barbara is an exhibiting photographer and a widely respected and well-known design journalist, with over 35 years of experience in specialist writing and editing. She has won several awards (including a recent Lifetime Achievement Award from Homes & Gardens magazine) and written many books, contributing to a variety of leading publications. Currently she is chief design writer for Homes & Property at the London Evening Standard. She has been a furniture Design Guild Mark judge for the past nine years and knows the British design industry inside out.
Ben Fowler
---
Ben Fowler founded Fowler and Co in 1986. He runs a complete furniture design and manufacture service, from bespoke joinery to consultancy on architectural projects and product prototyping. The Fowler & Co portfolio includes Marks & Spencer's best-selling Sonoma range as well as retail products for John Lewis, Habitat and Ercol.
Alex Hellum
---
Alex Hellum is a practising designer and maker, contributing products to Joined + Jointed, Heal's, Ercol and more, and designing interiors and exhibitions. He came from Norway to study Furniture Design, at Buckinghamshire College (1991-1994), later renamed Bucks New University, followed by two years at the Royal College of Art (1994-1996). Alex then taught at Bucks New University until the Furniture Department closed in 2016. Now he is Senior Lecturer on the Product and Furniture Design course at Kingston School of Art, and also teaches at Nottingham Trent University on a weekly basis.
Lucy Kurrein
---
Lucy Kurrein studied furniture design at Buckinghamshire University where she graduated in 2007. After six years working between Matthew Hilton and PearsonLloyd, she set up her own design studio in London's Docklands in 2013. Her first piece of furniture was taken on by SCP, after which she soon established herself in the industry through collaborations with international furniture producers. Lucy was awarded Homes and Gardens' 'Young Designer of the Year 2015'.
Simon Pengelly
---
Simon Pengelly first studied furniture making in his father's workshop from the age of 8, continuing his training at Rycotewood College and subsequently design at Kingston Polytechnic, graduating in 1988. Pengelly has run his own company for 25 years designing furniture and lighting for manufacturing and retail brands throughout the world. An award winning cabinet maker and designer, his work is known for its lightness of touch and clever engineering and straddles the boundaries between domestic and contract environments.
A shortlist of the best designs will appear on our web site prior to announcement of the winners.
Winning designs will be featured on our website for as long as they are in production and on sale in our stores.
* In the unlikely event that no entries are deemed suitable for commercial production, Futon Company reserves the right to withhold the cash awards.
#smallspacecomp